Your billing department is one of the most important components next to your clinical care. Without knowledgeable and efficient billing services and personnel, it is impossible to maximize your reimbursement and longevity.

1. Do you have denied or non-covered claims?
2. Does your software perform a CCI Edit Check?
3. Does your staff have the necessary training and education to handle the current billing regulations?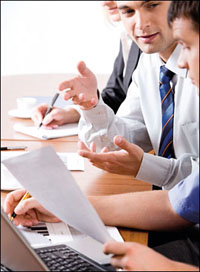 Since 2004, Advantage Billing & Consultants has maintained a high success rate of processed and collected claims.


Medicare
Medicare Advantage
Private Insurance
Uncollected Claims
Non-covered Medicare Claims
Adjusted Claims Expertise
Secondary and Co-insurance Claim Collection

Our billing services include:


Complete billing service and accounts receivable management
Outsource a portion or all of your billing and collection functions
Obtain assistance in "cleaning up" old accounts receivable balances
Centralized accounts receivable and billing for a single facility or a
multi-facility chain into our office
Electronic and HIPPA compliant billing capabilities
Medicare and or Medicaid only billing services
On-site visits and analysis
Comprehensive reports at each month end