Advantage Billing & Consultants was created in response to the LTC community. There are various medical billing companies, but many are not able to meet the needs of their clients due to lack of Long Term Care knowledge and experience. Understanding the dynamics of the ever-changing long term care industry requires a company devoted to this task. With no other billing company solely created for the LTC industry, Advantage Billing & Consultants was created to fill that void.



Tim Landess, President
With over 20 years in the long-term-care industry, Tim Landess began his work with LTC providers. As a Health Facility Administrator and Field Accountant, Tim has helped various providers across the United States with accounts receivable and financial management. (click here to read full story)



Health care billing and consulting is our area of expertise. With the many industry changes, software options and updates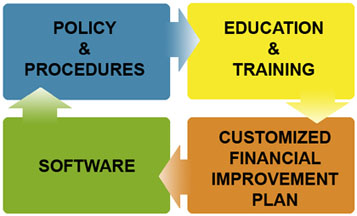 and endless paper trails, it's nice to be able to depend on a company that brings continual knowledge and solutions to all of your accounts receivable and billing needs. Trust in our experience by using our knowledge to your advantage.

Advantage Billing & Consultants provides an unsurpassed level of service and support to each client we serve. We work one-on-one to streamline and improve efficiency, provide advanced education and training while choosing the services to meet your needs-whether they are large or small.